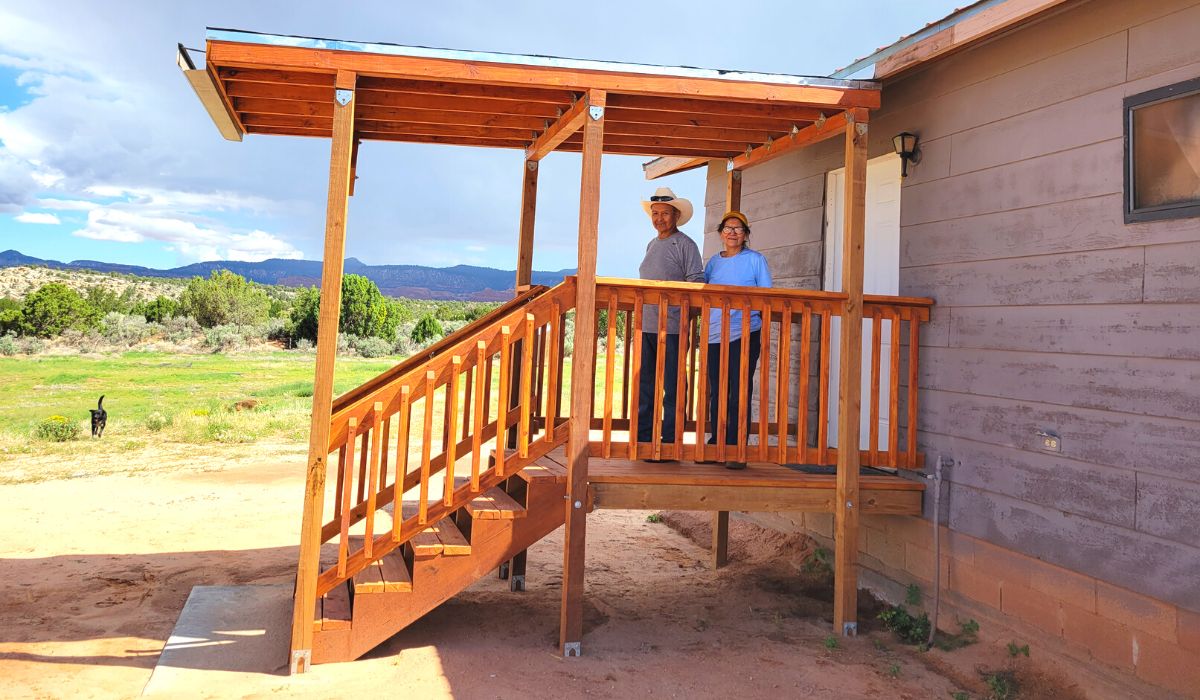 SSP has a long history of working with partners in the Navajo Nation. Since 1994, SSP has partnered with various Diné (pronounced din-EH, meaning "the people") communities. Since 2013 and previously throughout the 2000s, SSP has partnered primarily with the Tsaile Wheatfields and Lukachukai Chapters.
The Navajo Nation today is the largest Indigenous Tribe in the US, with 17.5 million acres of reservation land across portions of Arizona, New Mexico, and Utah. Within the reservation, there are 110 chapters which are the local form of government. Based on the 2010 census, 1205 people live in Tsaile. Over 63% of the population lives below the poverty line.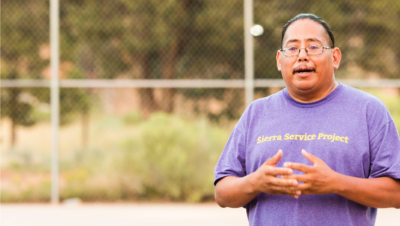 2023 Summer Date Options
Unless otherwise listed, all sessions run Sunday-Saturday (6 nights):
Week 1: starting June 19
Week 2: starting June 25
Week 3: starting July 2
Week 4: starting July 9
Week 5: starting July 16
Week 6: starting July 23
2023 Summer Participant Fees
Weekly

Per Person Group Rate:

5-Night Sessions: $395 per person
6-Night Sessions: $435 per person

Individual Rate: $485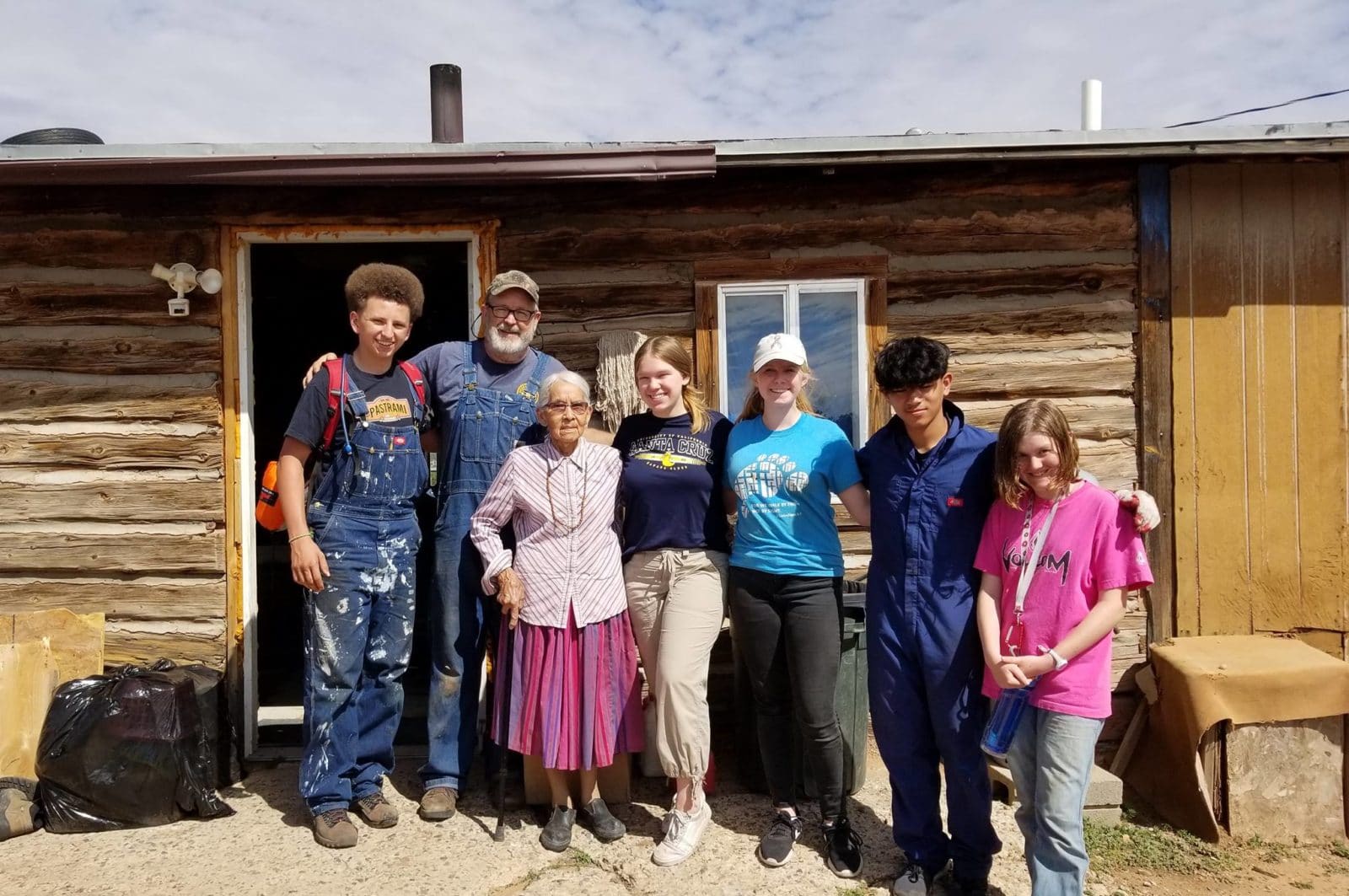 What are the prevailing needs in the Navajo Nation?
Weatherization for harsh winters, including roof repairs, installing awnings, and building sheds to keep wood dry
Accessibility repair projects for elder residents, including decks, stairs, and ramps
Conscientious visitors dedicated to Covid-19 safety (one of the most medically underserved regions heavily impacted by the pandemic)
What does the Navajo Nation have to offer?
Ample learning opportunities rooted in sacred Navajo traditions and history
Gorgeous natural landscapes at elevation
Unique experience on a reservation not mixed with other communities
Who is a good fit to volunteer at this location?
Anyone is welcome! 
Groups and individuals seeking hands-on construction and carpentry projects
Volunteers interested in Indigenous life on reservations, direct interaction with Navajo elders, and a strong connection between community and sacred spaces
Volunteers expecting faith programming included in the week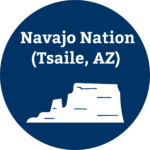 Service Work in the Navajo Nation
In the Navajo Nation the majority of the projects SSP volunteers do are for elders in the Lukachukai and Tsaile Wheatfield Chapters. The type of work includes roof replacements, building accessibility ramps, stairs, porches, awnings for snow protection, sheds for storing wood to heat homes, and other general home repairs. Since 2019, SSP has also partnered with the Tsaile/Wheatfields Diné Water Users Association. Volunteers assist their staff throughout the community, with the goal of increasing productive farmlands and rangelands. We may also work on some small projects for our host facility, Diné College!
Most projects take longer to complete than one week at SSP, so you may see the beginning, middle, or end of a project.
In 2019, volunteers completed 11 projects:
1 awning
1 deck
2 sets of stairs
6 wood sheds
1 painting project at Diné College
Learn About the Navajo Nation
Download the detailed SSP Navajo Nation Study Guide and Understanding Reservations Guide to learn about the community and get more out of your SSP experience. We suggest that you download the study guide, share with your group and discuss the materials during a planning meeting.
Location Details
Climate
The average high during the summer is 87°F and low is 57°F with possible afternoon and evening thunderstorms. Monsoon season is from July through September, so work days can be interrupted or delayed due to rain, muddy roads, and lightning. This is the reality of living in the high desert with unpaved roads during the summer. Our staff plans for these delays with extra activities in the case of down time. The elevation of the area is over 7,000 feet.
Staff Contact Info
Phone: 916-488-6441
Email: Navajo.Nation@SierraServiceProject.org
Mailing Address: Volunteer Name, c/o Sierra Service Project, General Delivery, Tsaile, AZ 86556
Housing
We stay at the Diné College in Tsaile, Arizona who is generously donating the facilities to SSP in exchange for some service work done around the campus. This school is the first tribal college, which was founded in 1968. This is our least rustic site in the Navajo Nation.
Sleeping rooms (5 to 7 people in each) open up to a common space where we eat and hang out. Bathrooms with single-user showers are attached, as well as kitchens where we prepare meals. We hold program time outside in the evening (weather permitting). Work sites range from 10 minutes to 45 minutes away from Diné College, some with access only by dirt or gravel roads.
Physical Address:
Diné College
1 Circle Drive
Tsaile, AZ 86556
Directions
To get to the Navajo Nation, consult Google maps or a similar mapping service to find the best route for your group. Please remember that most groups have a long way to travel to get to this site; allow for plenty of time to reach the site no later than 4 PM Mountain Time.