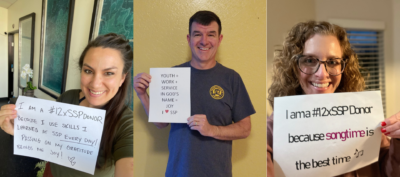 We love our 12xSSP monthly donors! Donating a small amount each month through a recurring donation is an easy way to make a significant impact throughout the year. Over 140 monthly donors are a core group of our supporters who sustain our work through automatic contributions every month.
12xSSP is a power-in-numbers program: learn more about this program's impact. See our 12xSSP Wall of Fame
Already a 12xSSP donor? Thank you! We hope you will consider growing your gift to make a bigger impact: Increase your 12xSSP donation.
Sierra Service Project is an independent 501(c)(3) nonprofit organization incorporated in the state of California. All donations to SSP are fully tax deductible. Learn more about SSP's finances.