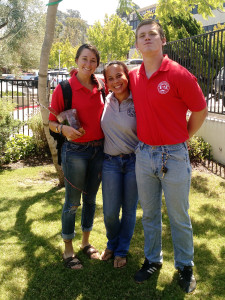 SSP's Staff-in-Training (SIT) program provides potential staff members with a preview of the life of an SSP summer staff member. Each SIT spends one week on an SSP project site rotating through the various staff positions. Individuals who participate in our SIT program do so voluntarily without pay and are responsible for getting themselves to and from their assigned site.
Anyone with a serious interest in being on staff at SSP should consider signing up for an SIT position. The SIT week provides a transition from the experience of SSP as a youth to the very different responsibilities of an SSP staff member. You can think of the SIT experience as a long job interview, and you should take your responsibilities during this week very seriously.
Cost
SITs volunteer their time for their week of service; they are not paid nor do they pay to participate. All the SIT needs to do is find transportation to and from the site location.
Eligibility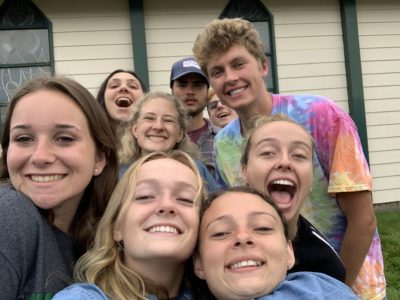 To apply, you must be at least 18 years old by June 1, 2023 and have graduated from high school. If you have a question about whether you are eligible, please call us at 916-488-6441. All SITs must be in alignment with SSP's Covid-19 safety policies. Read more about SSP's COVID safety plans.
If an SIT wishes to serve prior in the summer to going as a youth volunteer, they will have to serve at a site other than the one they will attend as a volunteer. SITs typically do not serve the week after they have participated as a youth volunteer at the same site.
Application Process
Applications are open. Once we have received an application and reference form for a candidate, we will schedule an interview over the phone or via Zoom.
If you have any questions about the SIT program, please call or email us at info@sierraserviceproject.org.