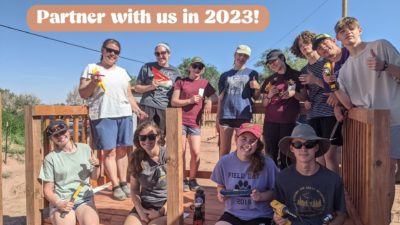 We're hard at work planning our 48th year! After our safe and succesful return to in-person service, we're seeking to create and even bigger and better summer of service-learning in 2023.
This autumn and winter, we hope to raise $45,000 to grow our impact.
Gifts of all sizes play an essential part in building up our youth and partner communities. Whether you're able to give $5 or $5,000, your investment builds powerful memories with power tools.
SSP is an independent 501(c)(3) nonprofit organization. All donations are fully tax deductible. Learn about SSP's finances.