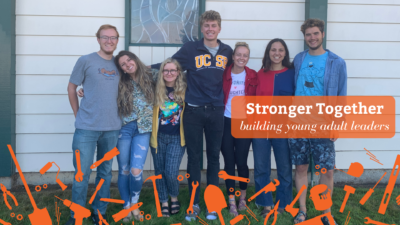 Invest in Young Adult Leadership with a Year-End Gift.
We are blessed by the continued commitment of our young adult leadership. SSP has undergone many changes in the last two years, and our staff has proven creative, adaptable, and welcoming.
In recognition of their role in our programs, SSP reaffirms our commitment to our summer staff by increasing base pay by $325 per person. To honor staff time while keeping participant fees low, we rely on the continued financial support from our donor community. If you have been impacted by our summer staff, consider making a tax deductible gift.
SSP is an independent 501(c)(3) nonprofit organization. All donations are fully tax deductible. Learn about SSP's finances.
Want to give monthly? It's easy and powerful. Join more than 160 monthly donors in supporting SSP throughout the year.