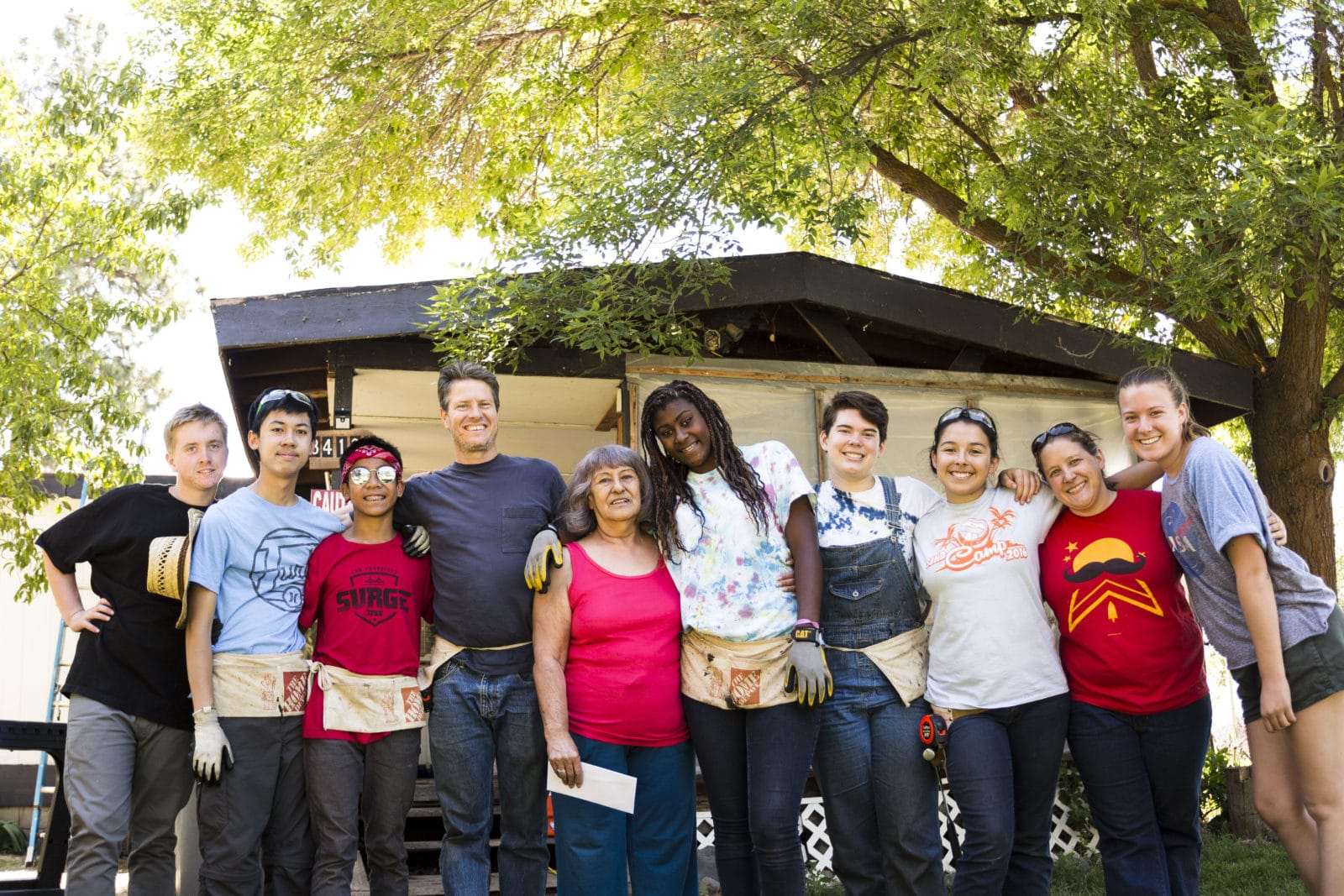 Sierra Service Project's purpose is to build strong connections and resilience among communities, by equipping volunteers in home repair skills and community-based projects. Making necessary home repairs accessible to historically underserved residents allows communities to thrive and individuals to safely age in place. Inherent in the purpose is the specific involvement of youth and young adult volunteers. SSP's mission is to:
"Build faith and strengthen communities through service to others."

Join Us This Summer!
We are excited to announce SSP's 2023 summer program plans! Youth, young adult, and adult volunteers will work with partner communities in (drumroll, please…) Del Norte County, CA; Sacramento County, CA; and the Navajo Nation (Tsaile, AZ) between June 18 and August 5, 2023! Participants do not need any experience with home repair work or power tools to volunteer. We are thrilled to return to in-person collaboration with our community partners.
Bring your group to volunteer with us to help residents safely age in place, and develop life skills and cultural humility in the process. Find all the details about our summer program and how to register in our 2023 Information Packet. Details on how to prepare for the service-learning experience and all aspects of your trip will be in the preparation packet, released each spring.
As a member of the Youth Advisory Council, I am excited to connect with other BIPOC youth [..] and assure them that their voice matters. Continue Reading