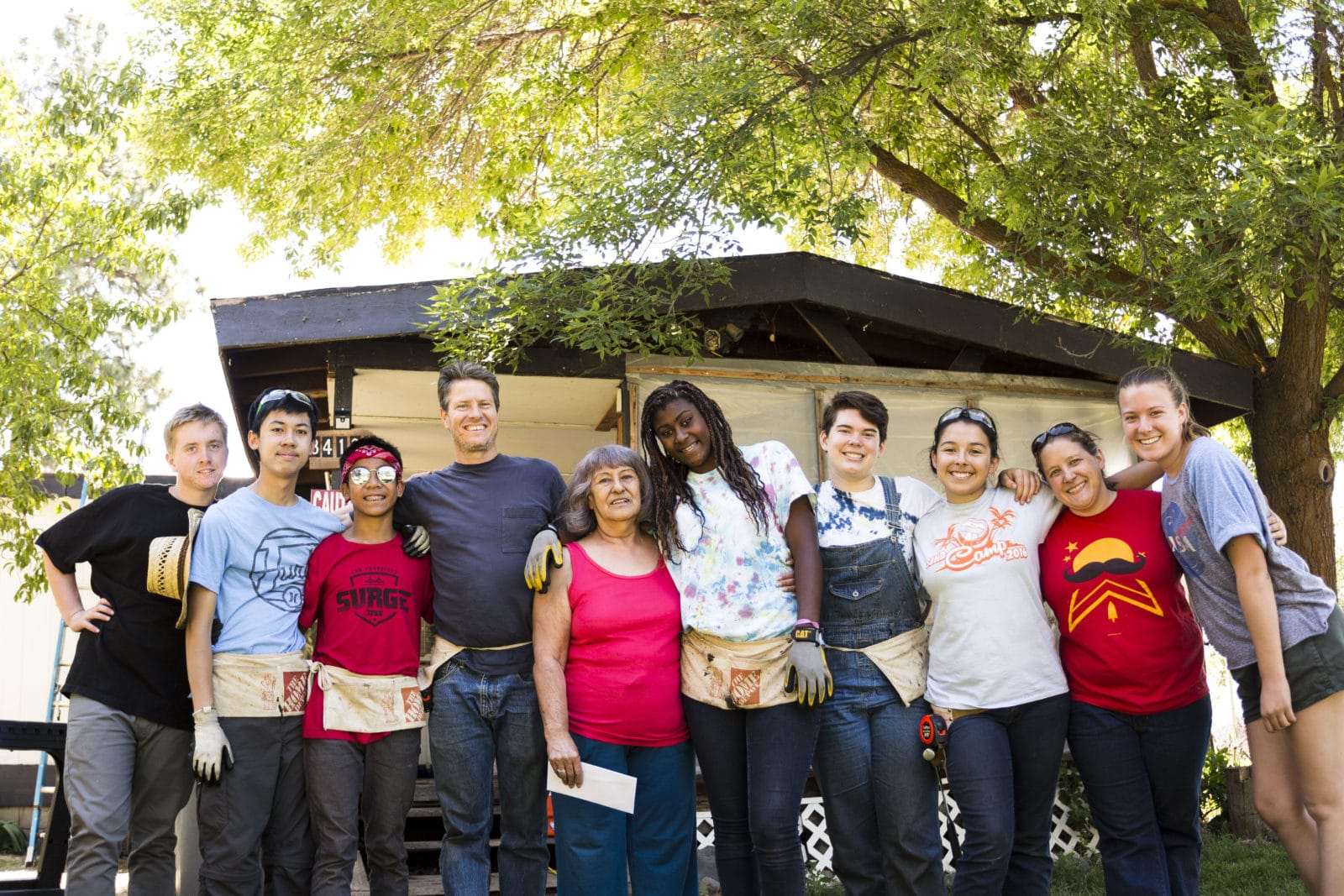 Sierra Service Project (SSP) is an ecumenical Christian nonprofit organization. We invite middle school, high school, young adult, and intergenerational participants to join our young adult summer staff in exploring faith, building bridges between communities, and having fun right where we are. Learn about our 2022 summer program. Meet the SSP team, learn about our theology, and our 46 year history working with young people and community partners across the Western US. SSP's mission is to:
"Build faith and strengthen communities through service to others."

Join Us Next Summer!
Registration for SSP's summer 2022 in-person service learning program is open! Youth, young adult, and adult volunteers will work with partner communities in (drumroll, please…) Smith River, CA; San Diego, CA; and Tsaile, AZ between July 3 and August 13, 2022! We are thrilled to return to in-person collaboration with our community partners.
Bring your group to volunteer with us to help residents safely age in place, and develop life skills and cultural humility in the process. Find all the details about our summer program and how to register in our 2022 Information Packet.