COVID-19 Safety at SSP
Safety of every type – physical, spiritual, emotional – is our top priority. This is one reason we require all volunteers and SSP staff participating in our 2022 summer program to be fully vaccinated for COVID-19 (including boosters as eligible).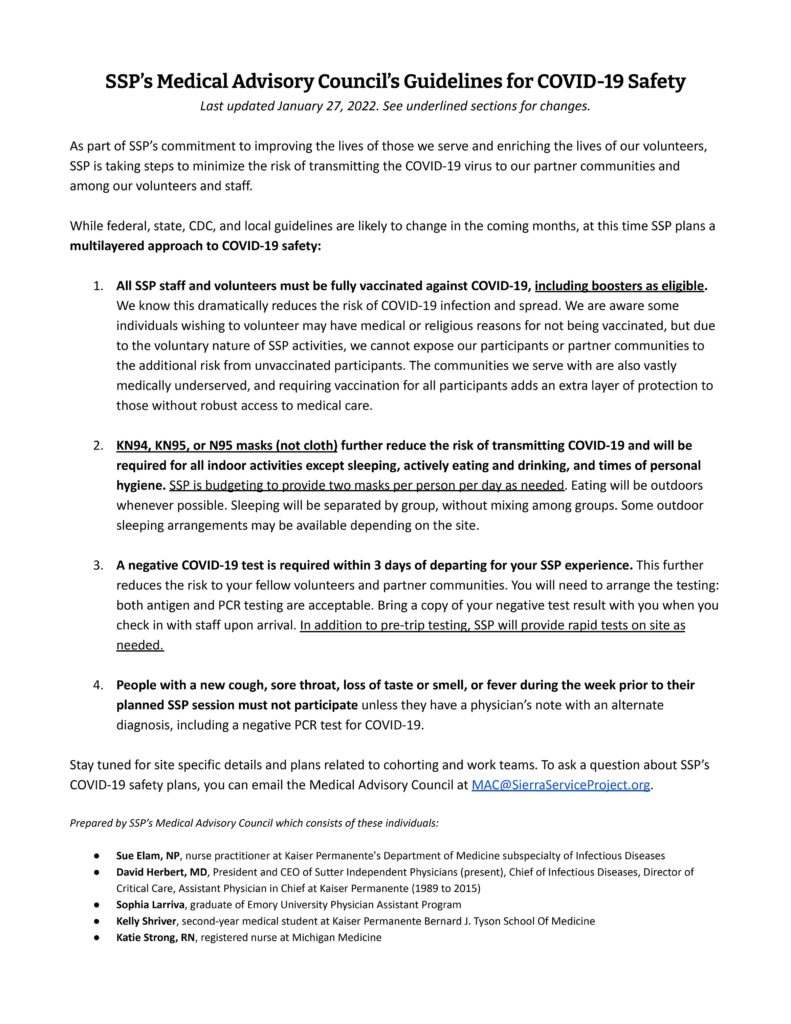 To ask a question about SSP's COVID-19 safety plans, you can email the Medical Advisory Council at MAC@SierraServiceProject.org. 
Will SSP make any exceptions to its COVID-19 vaccine policy?
The council has determined that due to the voluntary nature of the program and our work in medically underserved communities, we are unable to consider any exceptions to the vaccine policy. Please see SSP's Medical Advisory Council's Guidelines for COVID-19 Safety.
COVID-19 Related Fee Policies
See SSP's Summer 2022 Information Packet for details on COVID-19 Related Fee Policies. Stay tuned for site specific details and plans related to work teams.