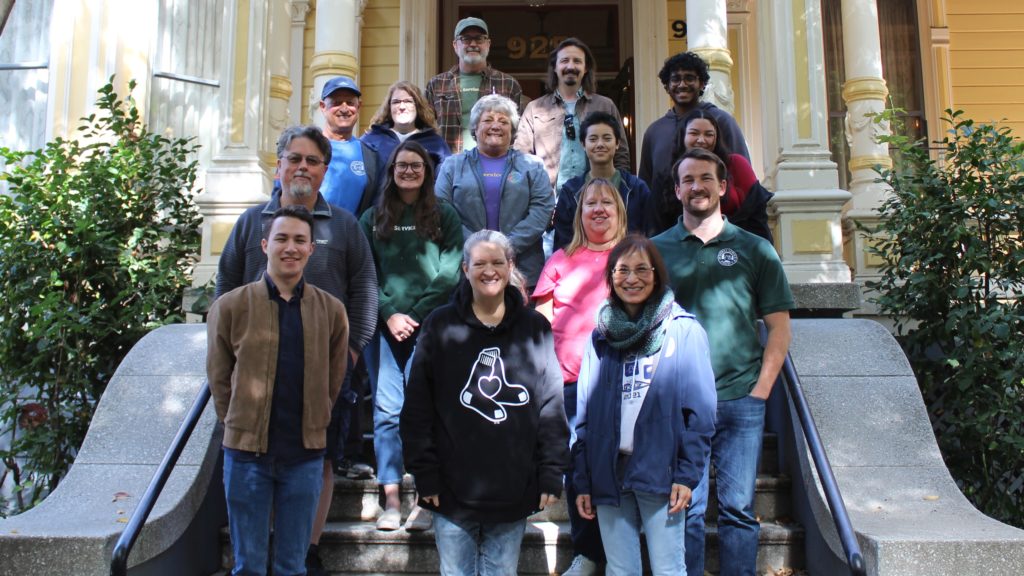 Sierra Service Project is guided by a qualified and active board of directors. All board members have past experience working with youth and a close association with Sierra Service Project, often as a youth participant, staff member, or adult leader. Board members possess a very diverse range of professional qualifications and bring expertise to the board from the areas of youth ministry, education, accounting and finance, business management, and engineering. All board members contribute financially to SSP, and all give generously of their time.
Meet SSP's Board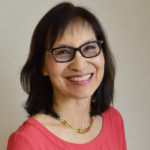 Cindy Chow-Snavely
Chair
West Covina, CA
Cindy is a Human Resources Manager at Tokio Marine HCC, a provider of specialty insurance. As a member of Church of the Good Shepherd in Arcadia, she enjoys teaching Sunday School, helping with VBS, and creating costumes for the Christmas Eve family pageant. She and her husband have been SSP counselors, and their son and daughter participated in SSP throughout their high school years.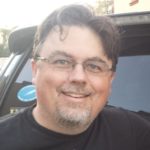 Chris Parker
Vice Chair
Camarillo, CA
Chris is a long time adult counselor with Camarillo United Methodist Church and parent to two staff alumni.
"Getting to share SSP with my wife and our daughters has enriched our family. We have enjoyed serving together and my wife and I loved watching our daughters gain confidence when they served as volunteers and then as Construction Coordinators for SSP. Also, we own a Los Angeles-based construction services company that obtains permits and entitlements for our clients. I have been able to hire SSP staffers as employees of our company and they have been excellent, adding a positive energy and professionalism that's made our company better."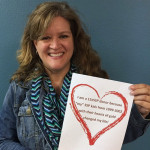 Brenda Scalzi
Treasurer
Davis, CA
Brenda has been a long-time participant (both a teenager and an adult) and group liaison. Brenda began her SSP journey with San Ramon Valley United Methodist Church, continuing as an adult participant with Montclair UMC. Brenda is the Director of Administrative Services at UC Davis's Student Health Center.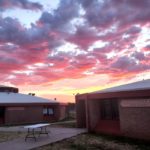 Greg Van Kirk
Secretary
Los Angeles, CA
Greg is an Audit Senior Associate at KPMG. He previously served as a youth volunteer with SSP in 2013 through 2015 with Church of the Good Shepherd UMC in Arcadia, CA.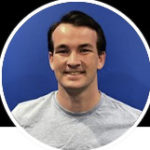 Dylan Ackerman
San Mateo, CA
Dylan is an SSP staff alumni who currently works in civic integrity at Facebook. Previously he was a business analyst with Deloitte, and an environmental science teacher with Teach for America in Philadelphia. He spent three years on staff as a food service coordinator, spiritual life coordinator, and site director. He participated in SSP when he was in high school with his youth group from the United Methodist Church of Thousand Oaks.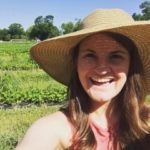 Jessie Fossenkemper
Cincinnati, OH
Jessie is an SSP staff alumni who participated as a volunteer in high school with Gilbert UMC in Phoenix, Arizona. She now lives in Ohio and works as the Community Partnership Manager for the Freestore Foodbank, as well as at the Ronald McDonald House as the Guest Services Manager.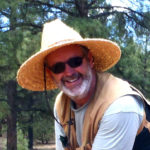 Russ King
Thornton, CA
Russ is a licensed Mechanical Engineer specializing in residential HVAC design and energy code compliance. He graduated from Humboldt State University, where he met his wife Patty. He has been an SSP adult leader for 11 years. Both of his sons, Connor and Mitch were SSP youth volunteers. He and Patty are the lead SSP coordinators for Point Pleasant United Methodist Church in Elk Grove, CA.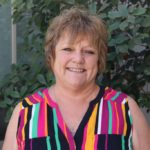 Deb Manahan
Valencia, CA
Deb is a retired educator that has had SSP in her life for almost 20 years. Although she has no children of her own, the Valencia United Methodist Youth have continued to call her "Momma Deb" since her first SSP experience. Deb's life was transformed during her first experience at SSP and it has become her life long faith passion. Her favorite project is roofing and will never forget her first SSP team….Red Hot Roofers! She is so blessed to be a part of an extraordinary Board of Directors that truly has the heart, drive, and a passion for the mission of SSP.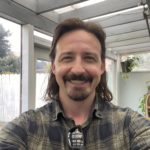 Sean Murphy
San Francisco, CA
Sean was a youth volunteer with Temecula United Methodist Church and staff member for many years.
"In 1999, I was a shy middle schooler whose family had just moved from Montana to California. That summer, my parents told me I was going on a week-long trip with other high school kids to do service work. That week was the first time I really bonded with other youth my age since moving. I was hooked after that. After five consecutive years as a youth, I spent five summers on staff where I learned a lot of skills that I still use in my personal and professional relationships today. Working for SSP gave me the foundation and confidence I needed to apply for the Peace Corps and to work as a community organizer in different capacities here in the US."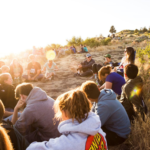 Debbie Oshman
Scottsdale, AZ
Debbie worked for over 30 years in Information Technology at Chevron before retiring in 2020. She has been volunteering with SSP since 2004, when she first attended as a very reluctant,camping-averse adult counselor, expecting to attend the summer program only once with Lynnewood UMC in Pleasanton, CA. After seeing the amazing work SSP does and learning that she can indeed sleep on the floor and "kind-of" do construction, she attended nearly every year as an adult volunteer and SSP liaison until 2017 when she temporarily relocated to Manila, Philippines. Originally from San Jose, CA, she is a graduate of Cal Poly, San Luis Obispo and now lives happily in the Phoenix, AZ area where she is becoming active in her new church, Desert Mission United Methodist.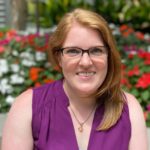 Kelly Boubel Shriver
Pasadena, CA
Kelly is an ordained Minister of Word and Sacrament in the Presbyterian Church (USA), a second year medical student at the Kaiser Permanente School of Medicine, a mom of three, and avid hiker. She has served as the pastor of churches in New Jersey, Michigan, and Oregon and as a hospital chaplain. For the last three years she's had the immense privilege of serving as an SSP adult volunteer.
Kelly Stockton
Hayward, CA
Kelly is a former youth volunteer who participated with St. Mark's UMC, Sacramento and a 5 time summer staff alumni.  She now lives in the Bay Area where she is a Sr. Project Manager with Plant Construction.  She is so excited for the opportunity to give back to the SSP community that has given her so much love and guidance in life.
Rob Taylor
Poway, CA
Rob retired from Science Applications International Corp. in 2018 where he managed research projects in solar, wind and hydrogen energy. He is a graduate of Cal Poly Pomona and is a licensed Mechanical Engineer. His father and grandfather were carpenters instilling in him a love for building. He was a youth recreation leader during college. He and his wife Shirley have a son and three daughters. Rob is currently serving Hope UMC in San Diego, as a high school Sunday school teacher and SSP Counselor since 2004.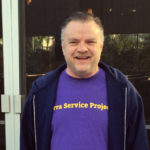 Peter Williams
Torrance, CA
Peter worked for 30 years at Hughes Aircraft and Boeing in their Satellite Development Center retiring in 2017. He is a graduate of California State University, Long Beach holding a Bachelors degree in Electrical Engineering. In addition to serving on the SSP board and sharing his carpentry and leadership skills, he also serves on the Shared Bread committee in Redondo Beach and is a project manager at San Pedro UMC, working on building permanent supportive housing. Peter and his family have participated in SSP as volunteers for the last 10 years.
Sierra Service Project has three youth board members who are active participants in our programs. These outstanding youth make an important contribution to our organization. They have full voting privileges and responsibilities on the board, and also serve on SSP's Youth Advisory Council (YAC).
Every year, three YAC members are invited to join the SSP Board of Directors as a youth member for a 1-year term, acting as a liaison between YAC and SSP's Board. Youth board members have the same voting privileges and responsibilities as adult board members.
All high school aged youth are invited to sign-up to serve on YAC for the 2022-2023 school year. We are accepting sign-ups on a rolling basis.
Emma Factora
Burbank, CA
Emma is currently a junior, attending Immaculate Heart High School in Los Angeles, California. She has previously volunteered with SSP twice in the past 3 years! She is so honored to be one of the Youth Representatives from YAC, along with Alex and Pravin, and she is so excited to see what this next year brings <3
Pravin Rajah
Stockton, CA
Pravin attended SSP in San Diego for the first time as an individual last summer after being introduced to SSP by volunteering at our Free Tool Library. He is the president of his school's computer science club and plays tennis and golf.
Alex Santiago
Diamond Bar, CA
Alex is currently a high school Senior attending Walnut High School in Walnut, California. Attending SSP last year with her church, Claremont United Church of Christ (CUCC), was an invaluable experience and looks forward to continuing her service as a Youth Board Member!
Board Meetings and Committees
Sierra Service Project's Board of Directors meets four times annually for one or two-day sessions. Between meetings, board business is conducted via Zoom. Standing board committees include: Outreach; Resource Development; Diversity, Equity, & Inclusion; Personnel; Nominations & Governance; Long Range Planning; and Finance.
We also invite individuals to join committees as non-board members to aid in progressing the work and mission of SSP! The committee interest form is reviewed on a rolling basis.
Interested in Board Service?
SSP is always looking for individuals to serve on our board of directors. Candidates must be passionate about SSP's mission and purpose.
The SSP Board focuses on fundraising, strategy, and governance. Our organization needs diversity in its board – diversity of life experience, background, skills, religious affiliation, age, gender, and ethnicity. If you live in the western United States and are passionate about SSP's work, this could be a great volunteer opportunity for you. Terms are three years generally beginning October 1.
If you would like more information about Board service, responsibilities, and time commitments, please contact Megan Taylor, SSP's Executive Director, at 916-488-6441.