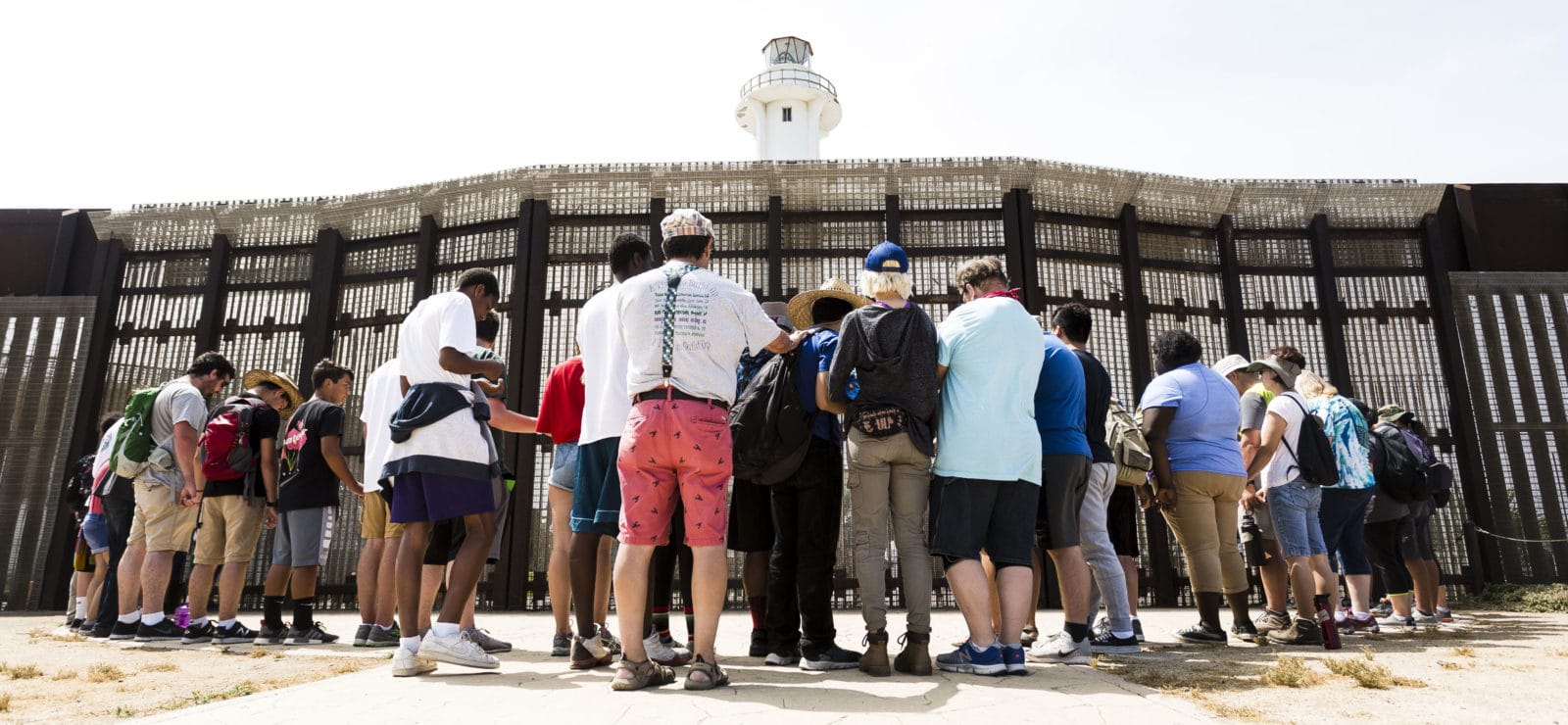 Are your youth concerned about poverty, immigration, and the environment? Serve with SSP in San Diego's South Bay to explore these issues which are very real in the communities adjacent to the US / Mexico border.
Youth will visit Friendship Park on both sides of the US / Mexico border, pictured above. Volunteers will have the opportunity to sign up for a day trip to Tijuana, or stay in the US for a day of learning and serving. There are required forms and documents for all volunteers serving in San Diego, which can be found in the packet below:
2022 Summer Dates
Week 1: Combined Middle & High School starting July 3
Week 2: High School only starting July 10
Week 3: High School only starting July 17
Week 4: Combined Middle & High School starting July 24 (5-night session)
Week 5: Combined Middle & High School starting July 31
Week 6: SPECIAL OPPORTUNITY: San Diego Week 6 is currently open to any group type. The first group to register can determine the session type and length of the week! It is listed as intergenerational above to convey its flexibility.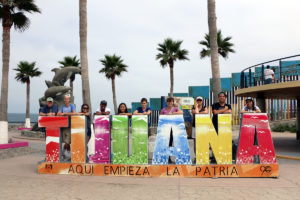 San Diego's South Bay Service Work
In San Diego half of our work is with homeowners, and half with community based organizations. The type of work includes painting, rebuilding fences, and other general home repairs. No construction experience is needed, and you'll be amazed at all of the work that your youth teams complete! Most projects take longer to complete than your week at SSP so you may see the beginning, middle or end of a project.
In 2019, volunteers completed 16 projects for homeowners and community organizations:
1 roof replacement
1 drywall replacement
1 flooring replacement
2 awnings
5 fences
6 painting projects
Community Partners
Learn About San Diego's South Bay
Download the detailed SSP San Diego's South Bay Study Guide to help your group learn about the community and get more out of your SSP experience. We suggest that you download the study guide, share with your group and discuss the materials during a planning meeting.
Community Engagement in San Diego's South Bay
In South Bay, we will focus our service and learning around the intersection of immigration, wealth inequality, and the environment. We will work with city governments, community organizations, and churches to organize our work near the international border of the US and Mexico.
Almost half a million people reside in South Bay, which has a relatively large immigrant population. Both the Border Field State Park (home of Friendship Park) and the San Ysidro Port of Entry, which we use to walk across the border into Tijuana, are located in South Bay.
The Tijuana River estuary is the largest wetland in Southern California, with a watershed from both San Diego County and across the border in Tijuana. During the winter rainy season, sewage contamination from Tijuana impacts the beach from the international border north to Coronado.
San Diego's South Bay
Directions to Imperial Beach
To get to Imperial Beach, consult Google maps or a similar mapping service to find the best route for your group.
South Bay Climate
Summer temperatures are often in the upper 70s and winter temperatures in the 60s. Imperial Beach is often 10 degrees cooler in the summer and 10 degrees warmer in the winter than inland areas of South Bay.