Join the Youth Advisory Council for an hour of fellowship for youth, led by youth from all over the country! See old friends, and meet new ones, in a safe and affirming environment centered on fun. This is a series of free gatherings.
We'll send a seasonal SSP sticker to each person who attends! We'll also raffle off a $20 coupon to SSP's online store for one lucky participant at each gathering.
"Even though I didn't know anyone else at ZZP, it was still really fun and I felt like a part of the group."
– 11th grader

"This is the best interaction on Zoom you'll find."
– Adult participant
Upcoming ZZP with SSP dates: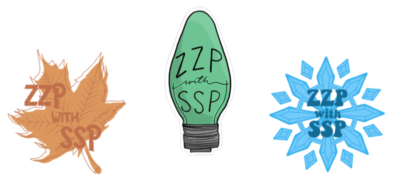 Youth and adult emotional, physical, and spiritual safety is important to us at SSP. All SSP programs are required to abide by our Safe Community Policy.