Please Contribute to SSP's Success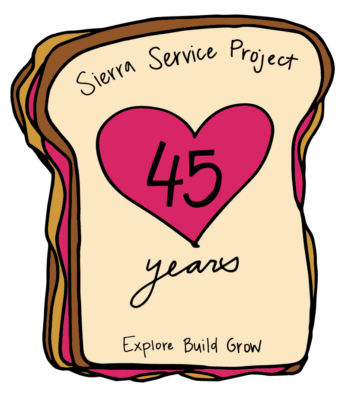 Everyone who donates to SSP this month will receive our 45th anniversary sticker! This sticker features an SSP icon: the humble, yet nourishing and protein-packed, peanut butter and jelly sandwich! The sticker is sure to spark lively debates among SSP friends about their lunchtime favorites: grape versus strawberry, and chunky versus smooth…
Help us set the table for SSP's 45th year in 2020!
Sierra Service Project is an independent 501(c)(3) nonprofit organization incorporated in the state of California. All donations to SSP are fully tax deductible. Learn about SSP's finances.
Want to give monthly to SSP? It's easy and powerful. Join over 150 monthly donors in supporting SSP throughout the year.