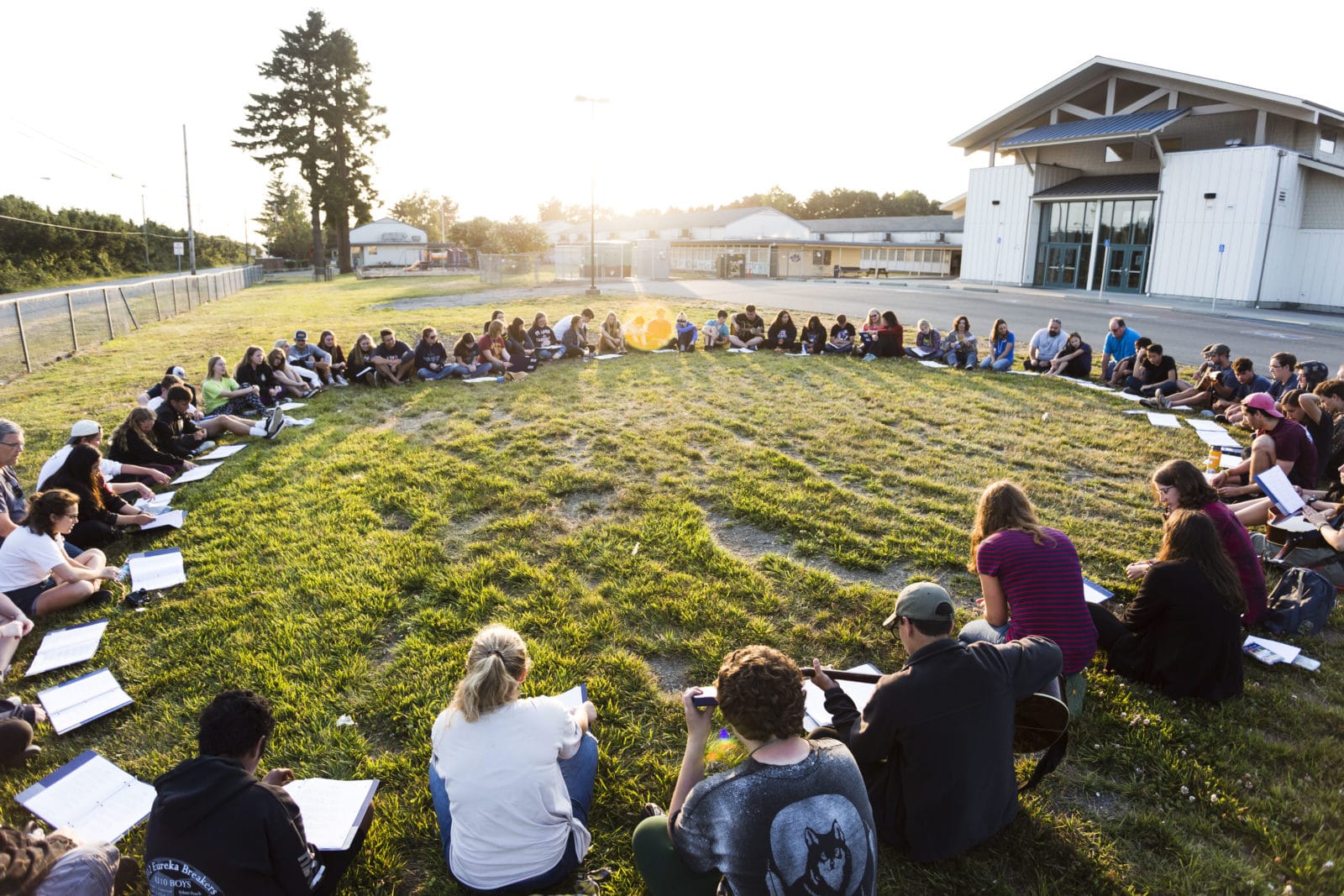 Sierra Service Project is well known throughout Del Norte County for the home repair and community service work done by our volunteers. With only 28,000 residents, we have had a big impact in this beautiful and very rural area since 2013. We work with residents and organizations in the coastal towns of Smith River, Fort Dick, and Crescent City as well as, at times, inland in Hiouchi and Gasquet. Because Del Norte County's poverty rate is more than 20 percent and is one of the poorest counties in the State, we work with the entire community, including some families who are tribal members.
2022 Summer Dates
Week 1: Combined Middle & High School starting July 3
Week 2: High School only starting July 10
Week 3: Combined Middle & High School starting July 17
Week 4: Combined Middle & High School starting July 24 (5-night session)
Week 5: High School only starting July 31
Week 6: Intergenerational starting August 8 (5-night session)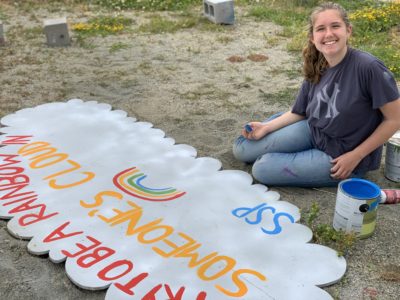 Service Work in Del Norte County
In Del Norte County, half of our work is with homeowners, and half with community-based organizations. The type of work includes building wheelchair ramps, porches, stairs, awnings, and other general home repairs. No construction experience is needed, and you'll be amazed at all of the work that your youth teams complete! Most projects take longer to complete than your week at SSP so you may see the beginning, middle or end of a project.
Community-Based Projects
We are thrilled for the community partnership opportunities arising for SSP's summer program this year! 
Volunteers will rotate through community-based projects, many of which have an environmental focus. These include forest thinning and blackberry bush removal with Elk Valley Rancheria, invasive species removal with the Tolowa Dunes Stewards, building an accessible pathway in the College of the Redwoods' Food Forest, and working in the community garden at the Open Door Community Health Center. So many enthusiastic partners in Del Norte County make for a robust service-learning experience for volunteers!
In 2019, volunteers completed 14 projects for homeowners and community organizations:
1 awning
1 deck
1 fence
3 stair projects
4 ramps
4 painting projects
Beach clean ups with Recology
Invasive plant removal with Tolowa Dunes Stewards and California State Parks
Community garden work with Family Resource Center of the Redwoods and Del Norte County Community Health Center Garden
Community Partners
Adventure Day
Each week the full group volunteers with Tolowa Dunes Stewards on Adventure Day removing invasive European beach grass which threatens the livelihood of native plants and animals. Youth learn about biodiversity and the importance of habitat for bees and other pollinators for the food system.
The day begins with a a one mile hike to the Tolowa Dunes State Park. Teams are encouraged to dig up the longest root (think 6 feet long!) and to make the largest pile of grass. The day is complete with lunch on the beach before heading to the Jedediah Smith Redwood State Park for the afternoon to swim in the Smith River, hike to Stout Grove, and BBQ.
Learn About Del Norte County
Download the detailed SSP Smith River Study Guide to learn about the community and get more out of your SSP experience. We suggest that you download the study guide, share with your group and discuss the materials during a planning meeting.
Follow local news: Del Norte Triplicate
Smith River Location
Housing
Be prepared for tent camping in Smith River. While we will have some indoor lodging available, due to COVID-19 safety and high volunteer numbers, we plan to also have some tent camping at this location. Stay tuned for more information about how to prepare for tent camping in Smith River.
Directions to Smith River
To get to Smith River, consult Google maps or a similar mapping service to find the best route for your group.
Smith River Climate
The average high during the summer is 65°F and low is 50°F. The area is beautiful and at times the days (and nights) can be chilly! Make sure to bring lots of layers and winter clothes – this is not your typical California summer location! Coats, sweatshirts, long pants and hats are recommended. For current weather conditions, visit the school's Weather Bug website.
2019 Smith River Photographs