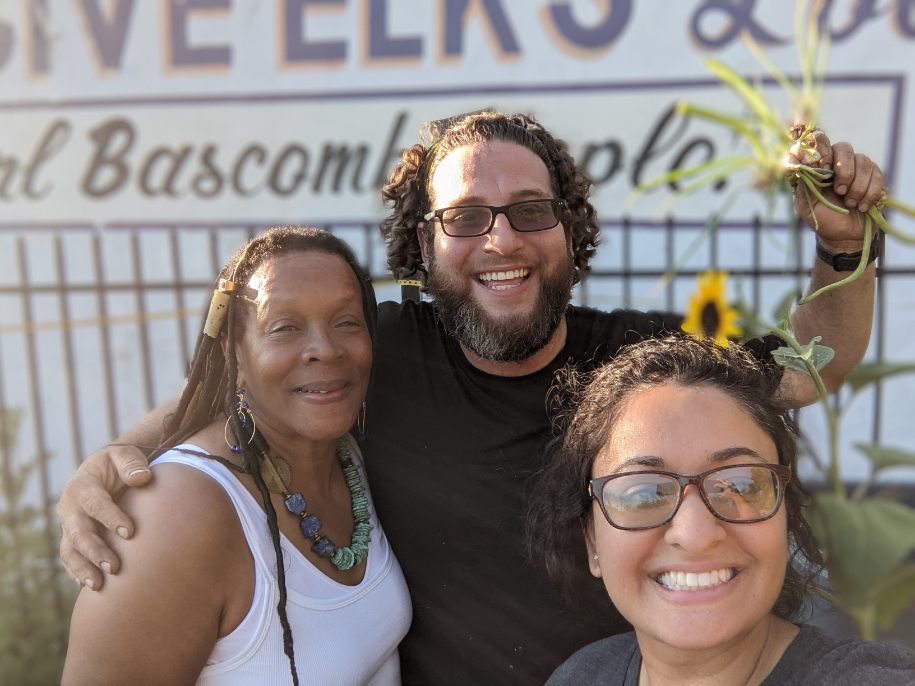 About DPHGA
We are a grass-roots organization advocating for social, environmental, and economic justice. 
Vision 
We envision a world with climate-resilient families, healthy communities, and thriving ecosystems. 
Mission 
Our mission is to build sustainable neighborhoods and circular economies through policy, advocacy, and experiential education. 
Values
Community organizing and empowerment
Ecological restoration
Environmental justice
Preservation of BIPOC cultural practices and traditions
Mutual aid and trustworthiness
Mutual respect and trust
Trauma-informed care to promote healing, intellectual, and performing arts (health and well-being)
Poverty-intervention and economic equity
Recovery from adverse childhood experiences (ACEs)
Science, Technology, Engineering, Arts, and Mathematics (STEAM) education
Asset-based community development
Community building 
DPHGA Pillars
Food Sovereignty 
Sustainable urban farming
Food production and gardening
Community building
Access to no-cost, fresh, local food for vulnerable populations
Health
Public health and preventative health
Food education and resources
Mental health and community service
Ecological stewardship
Resident capacity building 
Climate Equity
Clean water, air, and land
Create and maintain healthy ecosystems
Improve the quality of life in disadvantaged communities
Learning and sustainability 
Theory of Change
Our theory of change is rooted and based on the thriving together springboard that focuses on well-being and justice through the adoption of a set of vital conditions and a set of strategic imperatives and guiding principles. We are committed to ensuring that our neighborhood supports a thriving natural world, belonging and civic muscle, and basic needs for health and safety.  
Goals
We seek to improve the social determinants of health in disadvantaged communities and among vulnerable populations. 
Impact and Outcomes
We are focused on achieving the following impacts and outcomes:
Increase opportunities and resources for vulnerable populations (human, economic, social, environmental). 
Expand food sovereignty and healthy ecosystems.
Increase equitable neighborhood investments and development.
Increase access to healthy, affordable, and locally grown food by Black, indigenous, immigrant, and people of color (BIIPOC) farmers.
Increase power within disadvantaged communities to create sustainable change, improve health outcomes, invest in future wellbeing, and inform a replicable strategy for distressed neighborhoods (read the race and place report for more info).
Self-governing skills among community members.
Expand farm stands, urban ag markets, co-ops.
Plan, design, and develop cooperative housing, energy, and food business models.
Manufactured added-value products and goods (Cottage Housing laws, street vending, etc.).
Meet the Team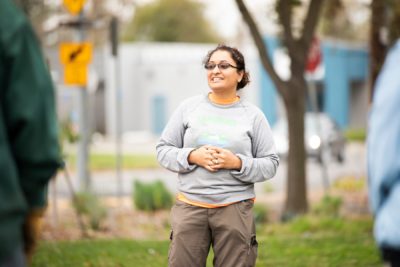 Fatima T. Malik, MPH (we/ours)
Founder/Lead Organizer
Fatima is a 20-year resident of Del Paso Heights with a Masters in Public Health. She is an immigrant from South Asia and her social justice training emerged from being raised by a single-mother and having to provide for herself, family, and community. She is a member of the 2021 inaugural leadership cohort, Partners Advancing Climate Equity. 
Fatima enjoys cooking, gardening, yoga, meditation, and travelling. 
Contact Us
Join Us
Del Paso Heights Growers' Alliance has been fiscally sponsored by Sierra Service Project since 2021. They have been long-time partners in North Sacramento, and are excited to begin this new journey together.